Mark - 1, 1968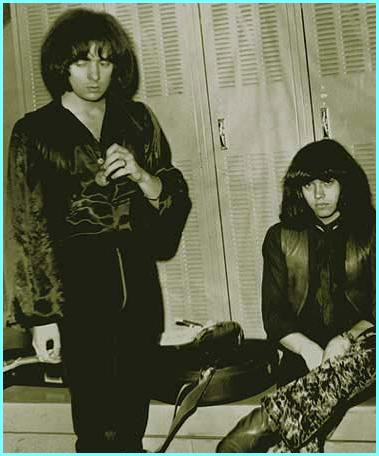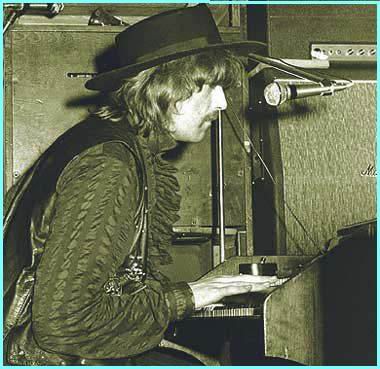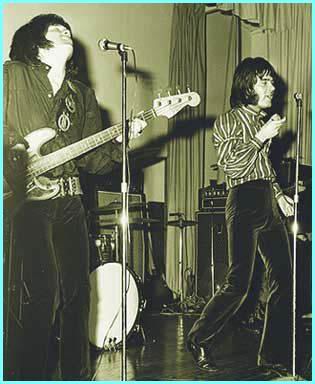 These pictures of Mk 1 were taken in 1968. The live pictures of Jon, Nicky and Rod were taken at an early gig in London. The shot of Blackmore and Paice was taken back-stage in America on the first tour. The group shot was taken just prior to the October '68 tour, and shows (l-r) Paice, Evans, Lord, Simper, Blackmore.
All photographs © DPAS / Purple Records.
Deep Purple - Inglewood

Tetragrammaton pulled out all the stops to secure Deep Purple a prestigious U.S. live debut on October 18th 1968, opening for Cream on their farewell tour of America at the Forum in Inglewood, California.
For Deep Purple's first live show on American soil they also made a rough black & white video recording to analyse the band's stage performance. Maybe they were was also there to check another recent acquisition, the world's first production-line 'home'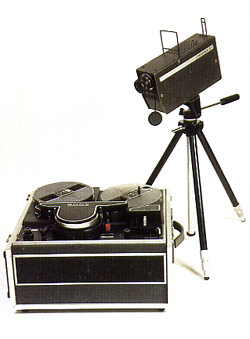 video-tape recorder and portable video camera, both introduced by Sony in 1967. The results captured through the camera (equipped only with an awkward turret lens to zoom in) were not at all impressive. Tetragrammaton played back Purple's 50 minute support performance to the group soon afterwards, and no-one could really have learnt much from it. The picture was just a grey fog, with the figures of the band just about visible through the gloom. Whenever they moved the primitive tube technology of the camera caused 'ghosting', which made things even worse.
The good news was that the accompanying audio recording turned out well and that the fifty minute support set also fitted neatly onto a reel of 0.5 inch videotape. Effectively even the audio was still just a superior audience recording however, so when Warners took over Tetragrammaton in 1970, the tape went into the dumpster.. Fortuitously it was rescued, and eventually reached the hands of the DPAS. A poor quality copy also leaked out on a Japanese bootleg cd, but we still had to wait to